Sheppy's Cider, Somerset, UK
Project Brief
Sheppy's Cider, located in Somerset, is a stunning example of restaurant and retail lighting at its best. Sheppy's are one of the oldest premium craft cider making families in the world with a history that goes back more than 200 years.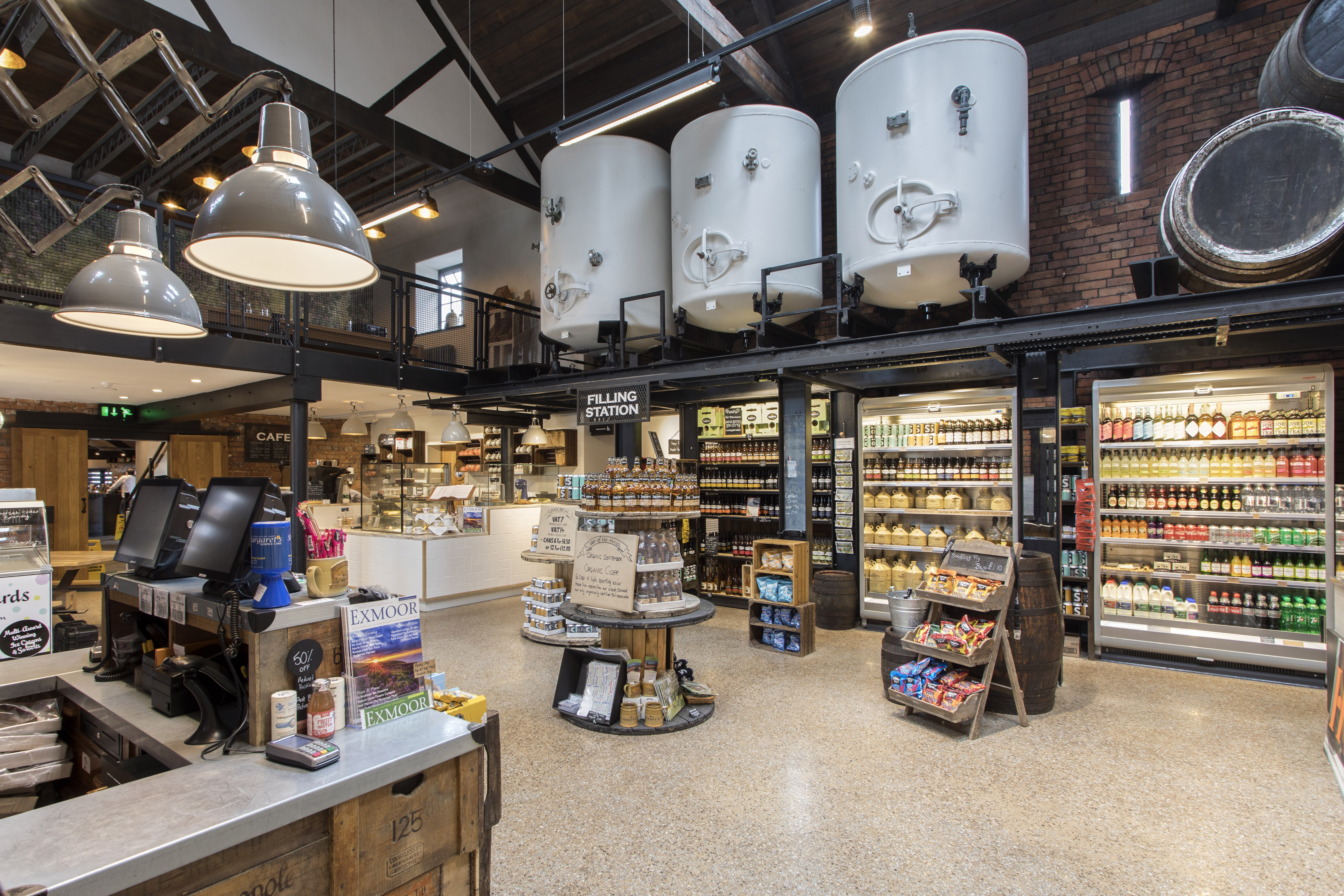 Sheppy's new 'House of Cider Visitor Centre' brings together a butchery, deli, and cafe stocked with the finest locally sourced produce. Visitors can also explore their full range of award-winning craft ciders and even book a guided tour or tasting event to discover some of Sheppy's oldest cider-making secrets.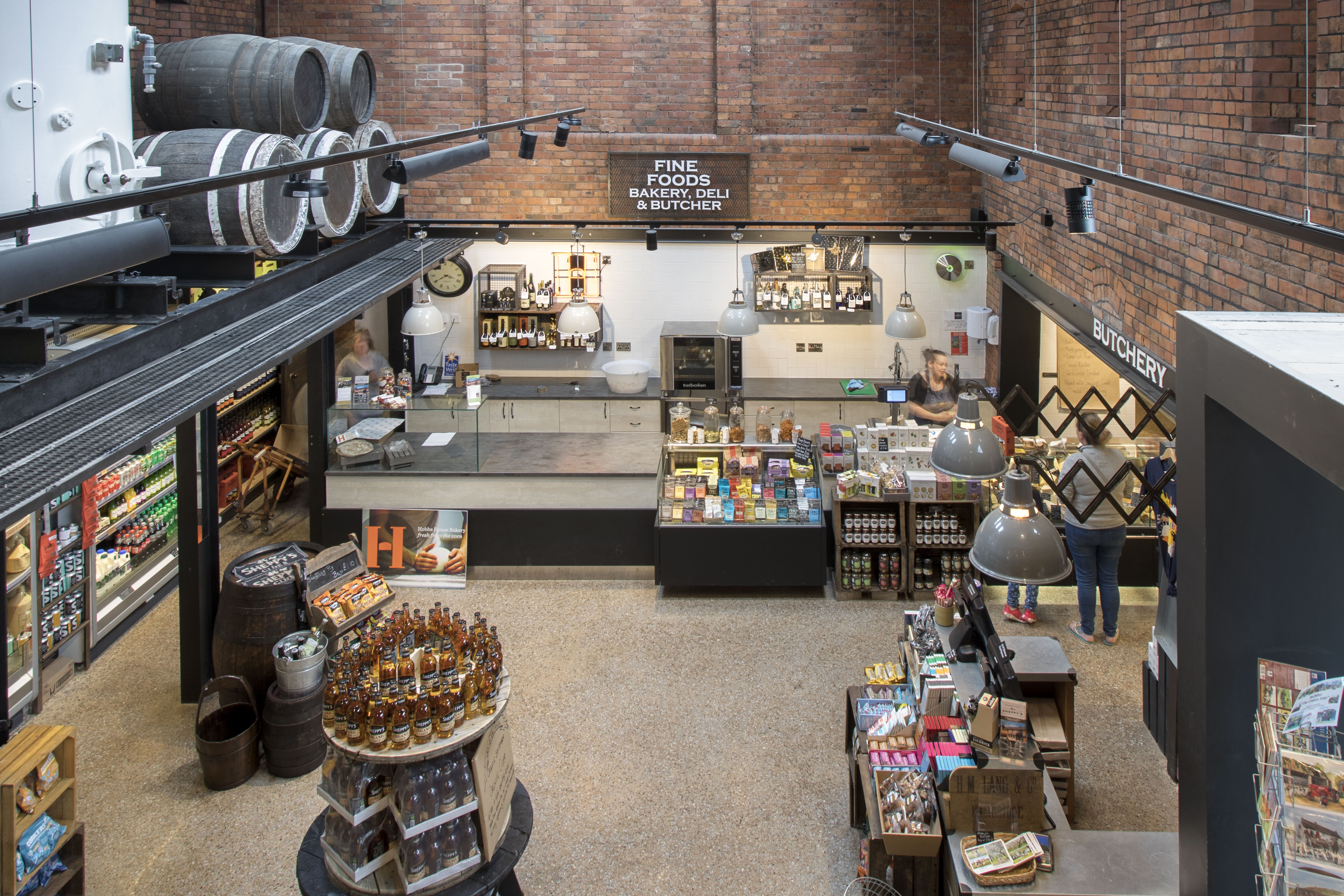 At the start of this exciting project, Illuma were asked to propose a series of lighting designs for Sheppy's. The opportunity to work closely with such an exciting and historic British brand in revamping their visitor centre, was one that excited all involved. Illuma wanted to help Sheppy's create a flagship environment to promote their brand by installing a brand new lighting scheme. To do this, the aim was to dramatically increase the lux levels in the main area of the visitor centre - particularly over produce - to entice customers to make a purchase. Emphasis was also placed on making the bar and restaurant areas darker to create a more seductive, cosy atmosphere.
Solution
When Sheppy's first approached Illuma they knew what type of environment they wanted to create but didn't know how to achieve it. With over 40+ years lighting experience this is where Illuma were able help to transform Sheppy's rough ideas into real life working solutions.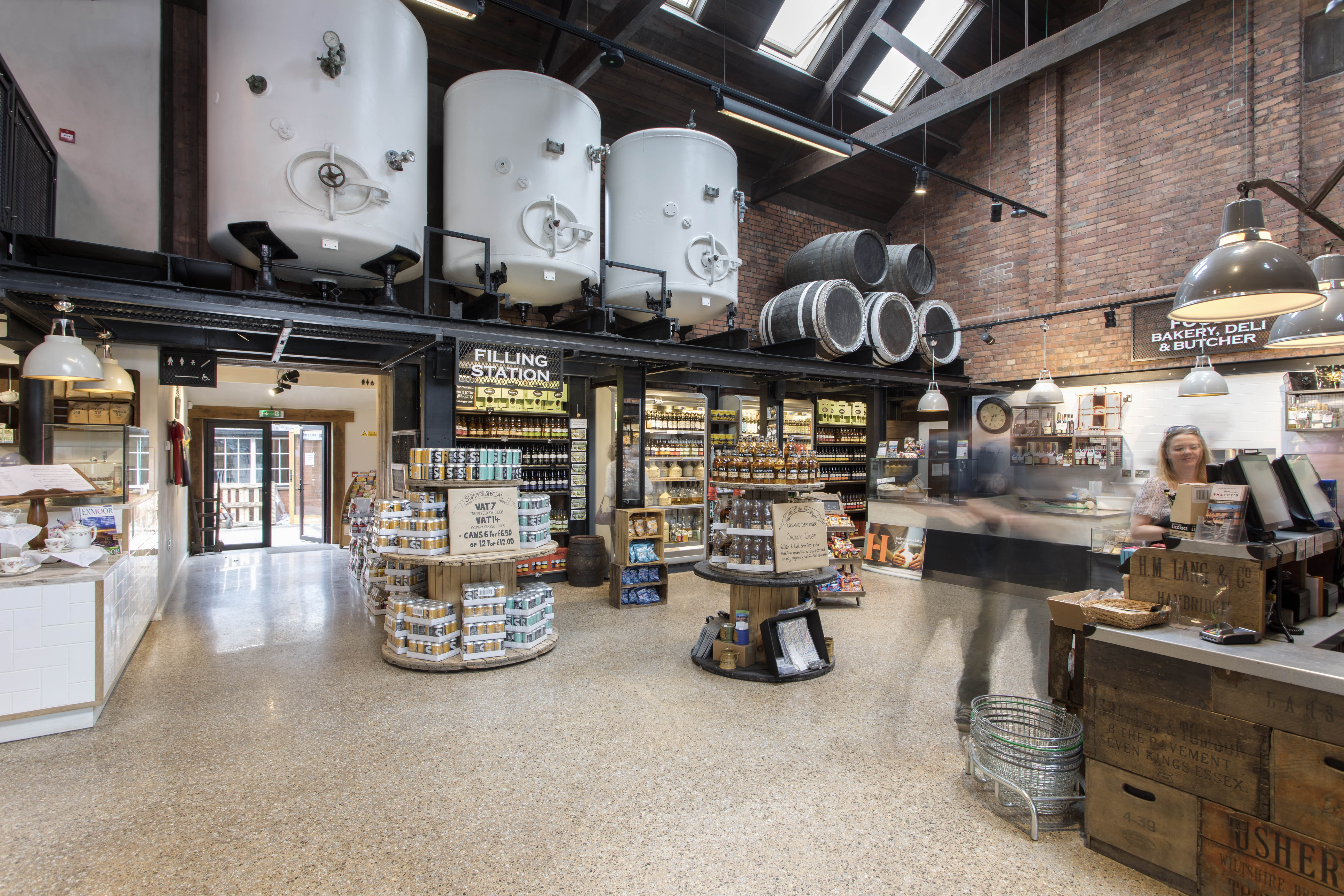 The final lighting scheme for Sheppy's Cider used a variety of luminaries including the Illuma, Gridspot LED and Floodline LED spotlights. These were carefully chosen as it was important that each lighting solution blended in with its environment. Gridspot LED spotlights were used to highlight the shop displays throughout the main area of the visitor centre; alongside Floodline LED's to wash the floor with general lighting.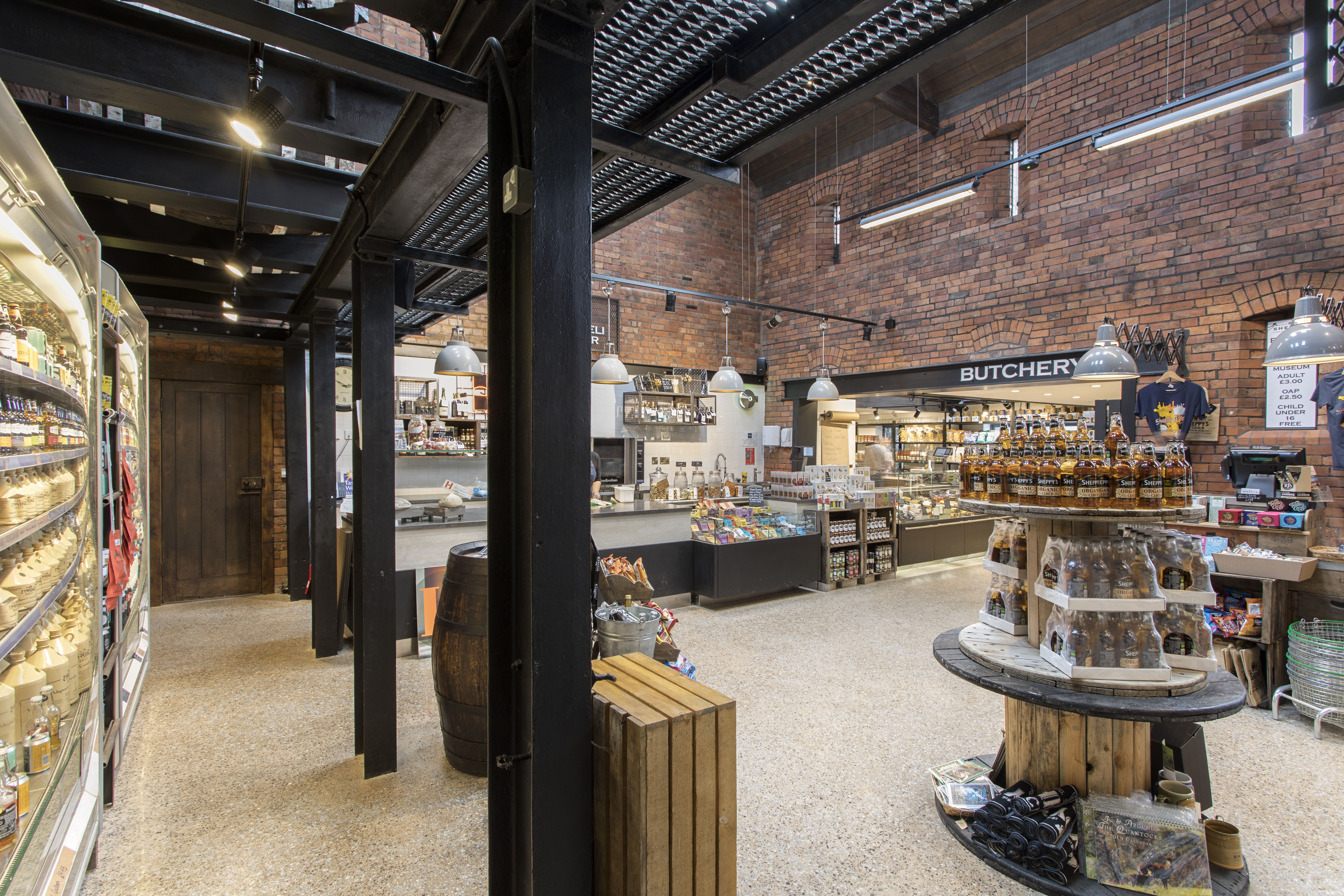 A key consideration and crucial factor for Illuma's lighting designers was the clients desired lux levels. A mixture of products were used to achieve this throughout the project, as different areas of the visitor centre required different lux levels. Sheppy's waited to create a sense of vibrancy and brightness around the butchery, deli and cafe areas whilst achieving a more relaxed seductive and cosy restaurant area.
Illuma's unique Twizzle LED downlights were used in the restaurant and bar area, recessed into the ceiling to make the ceiling more of a feature. By taking this approach, the luminaires dramatically increased the lux levels surrounding the eating areas.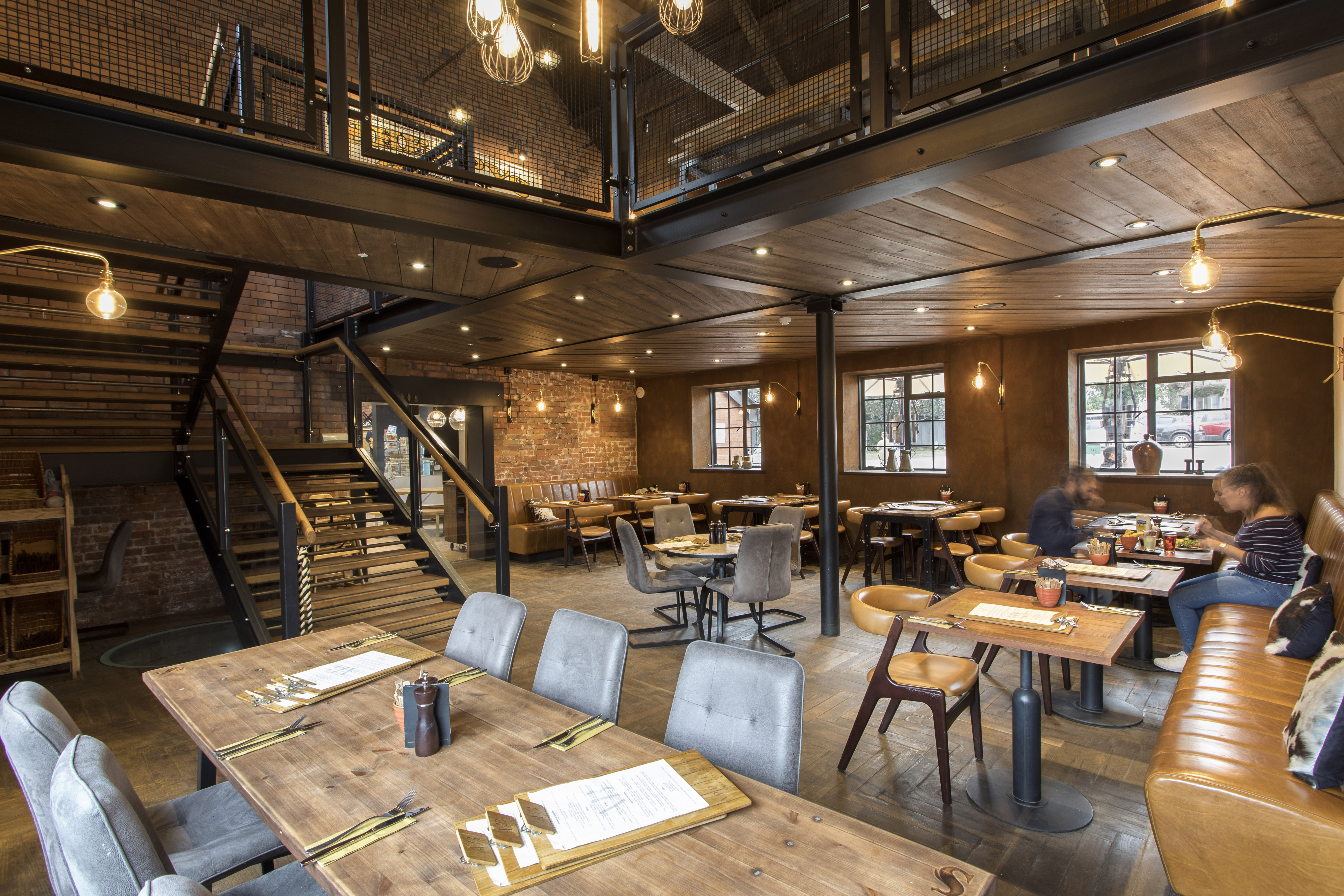 One of the main features of the Twizzle LED downlight is its fully adjustable rotating body that provides a truly flexible lighting solution. In return, this gives the client the opportunity to play with the lighting direction of the luminaire and gives Sheppy's the freedom to constantly keep changing their restaurant layout whilst adapting their lighting to suit.
---
Find out more about Sheppy's Cider: Sheppy's Cider
---
Share
Ranges Used
Back to Case Studies