The people behind Illuma are as important as the company itself.
Over our 35+ years history we like to think we've put together something pretty special – an agile group of expert lighting designers, marketers, product developers, quality control engineers, technical experts, project managers and sales executives with a shared commitment to communication, collaboration and delivering the best lighting solutions around.
We're a diverse family at Illuma with years of lighting industry experience. It's that individuality that's makes us a great team. It's also that individuality that sparks some grand debates that help us to design and manufacture some of the best lighting solutions on the market.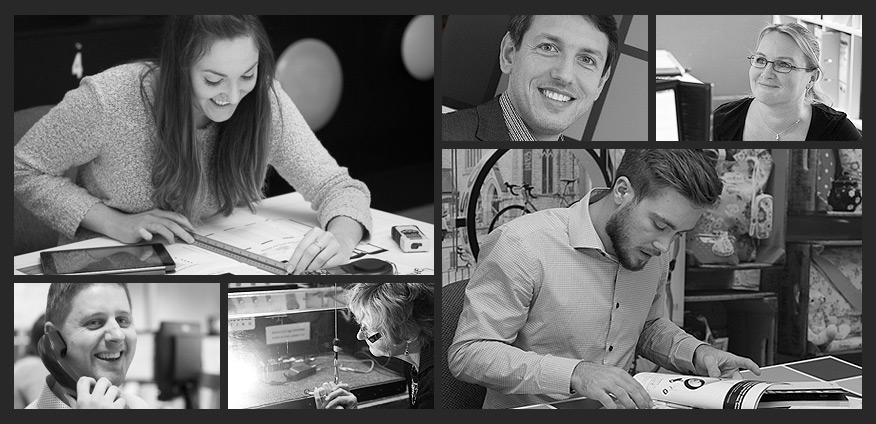 Daniel Hamburger – Managing Director
Is the managing director of Illuma, passionate about lighting, he has helped the company grow from strength to strength.
Eric Riley – Sales & Marketing Director
With his vast experience and industry knowledge he is an integral member of the Illuma team, helping to deliver the best lighting solutions to our clients worldwide.
Morris Costello – Export Manager & Tina Riley - Export Administrator
Morris and Tina liaise with our International clients daily, working towards creating new avenues of business overseas and promoting the Illuma brand on a worldwide scale.
Claire Carpmail – Projects Manager
Works her magic to make our clients receive the highest levels of customer service on a project by project basis.
Mark Hawkins – Product Development Manager
Is our product design expert helping us to launch the most innovative products on the market and continually pushing the boundaries in new product development.
Kris Mills - Sales Office Manager
Is the multitasking king who organises the office. He keeps everything on track and makes sure any customers queries get dealt with in the most efficient manner.
Lewis Hearne – Marketing Manager
Is our marketer, passionate about all things marketing he continues to implement all of our marketing activities on our many platforms.
Nick Turnbull-Ross – Quality Manager
There isn't much he doesn't know about quality management and what he doesn't know isn't worth knowing. With vast amounts of industry knowledge and experience he offers invaluable project support.
Jane Allen – Production & Warehouse Manager
Works her magic along with her team to make sure our excellent reputation for next day delivery on standard products remain, along with helping us to regularly achieve 99% OTIF (on time in full) levels of performance.
Kate Morley – Lighting Designer
Part of our in house lighting design team. She collaborates with clients, architects and designers to provide dynamic, intelligent and innovative lighting designs, tailored to each individual project using the latest in lighting calculation software and presentation techniques.
Alison Mitchell – Purchasing Manager
Sources only the best parts to help us deliver the best lighting solutions for many diverse applications within tight project time frames.
Rob Bridges – Director of Operations
Manages all of the Operations to ensure high levels of customer service.