MOD PIZZA, London, UK
Project Brief
MOD Pizza was created in downtown Seattle in 2008, inspired by the combination of authentic Italian pizza and the UK Mod movement of the 60s.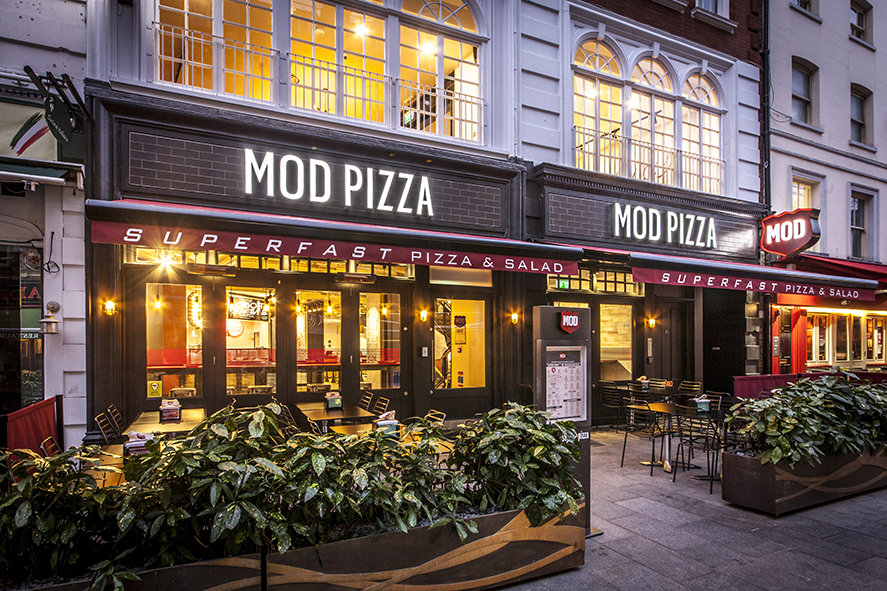 Since then, the build-your-own-pizza chain has expanded rapidly, boasting over 120 stores in the US and now growing quickly in the UK too! It wasn't long before MOD Pizza opened their UK flagship restaurant in London's Leicester Square, officially opening its doors in early December 2016.
Illuma were asked to propose a lighting solution that highlighted the quirky and fast-paced environment of their restaurants.
Solution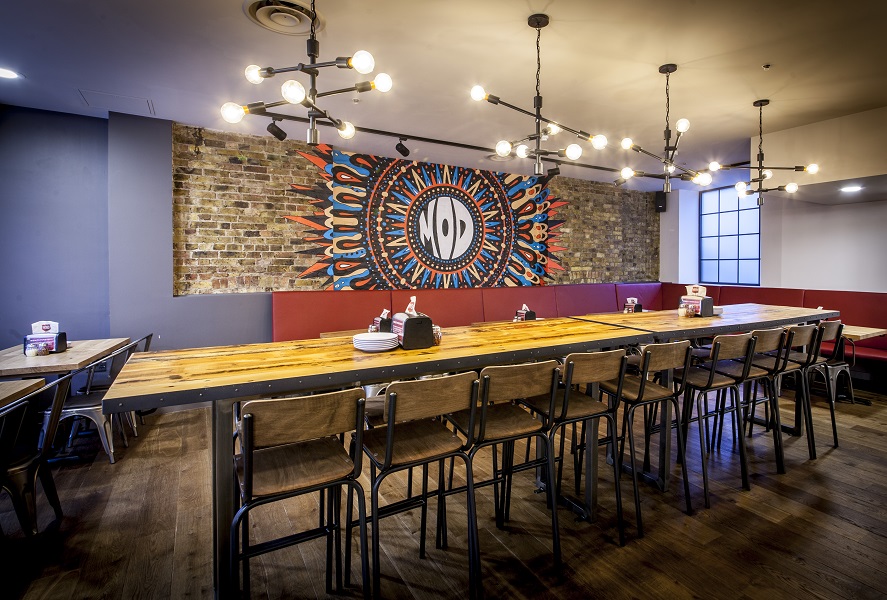 Illuma used a combination of track and Gridspot LED spotlights to add to the industrial feel of the space and provide flexible light to the dining areas.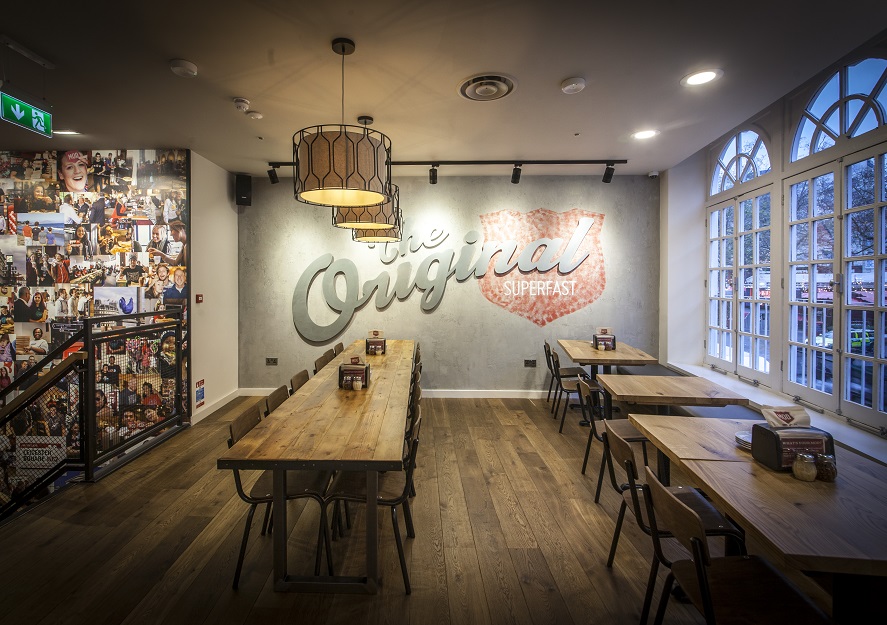 Wallwash LED downlights were used to accent the original wall art which is unique to every location and restaurant. Alongside Spira LED downlights were used to provide a practical level of light for kitchen and preparation areas.

"This was such an exciting project to work on and I'm so pleased with the result! Our distinctive Gridspot LED fittings suit the brand and the interior perfectly, and the combination of spotlights and downlights positions the light in all the right places. Overall the client was extremely happy, so it was a success all round." – Robert Chesterfield, Area Sales Manager at Illuma.
---
Find out more about MOD Pizza: MOD Pizza
---
Share
Ranges Used
Back to Case Studies