MINI, Southend, UK
Project Brief
MINI is one of the most iconic car brands in the world, with the original MINI (pictured below) considered a British icon of the 1960's. Illuma are delighted to have joined forces with the car brand to supply the lighting for their new MINI showroom in Southend.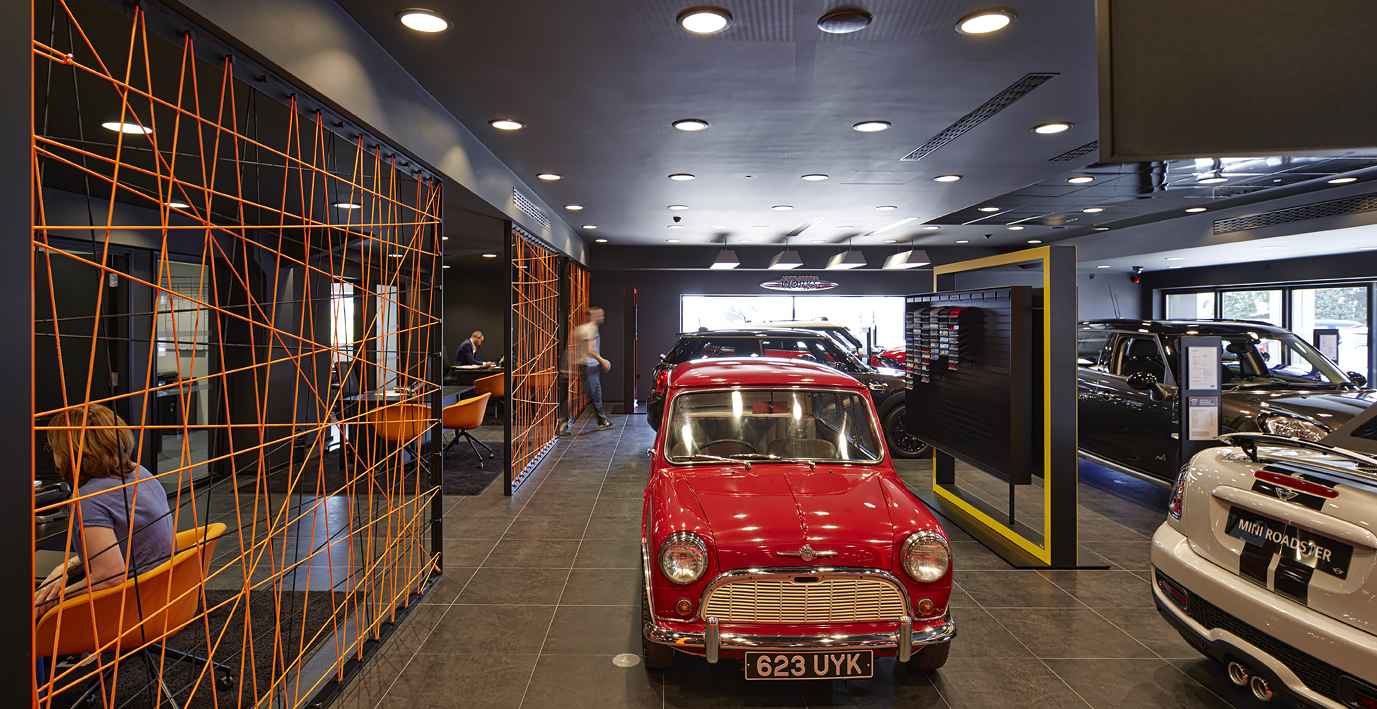 The new MINI, Southend showroom recently underwent a major refurbishment to turn their old and somewhat dated showroom into a brand new MINI experience for customers. The refurbishment saw an overhaul of changes made to both the interior and exterior of the showroom.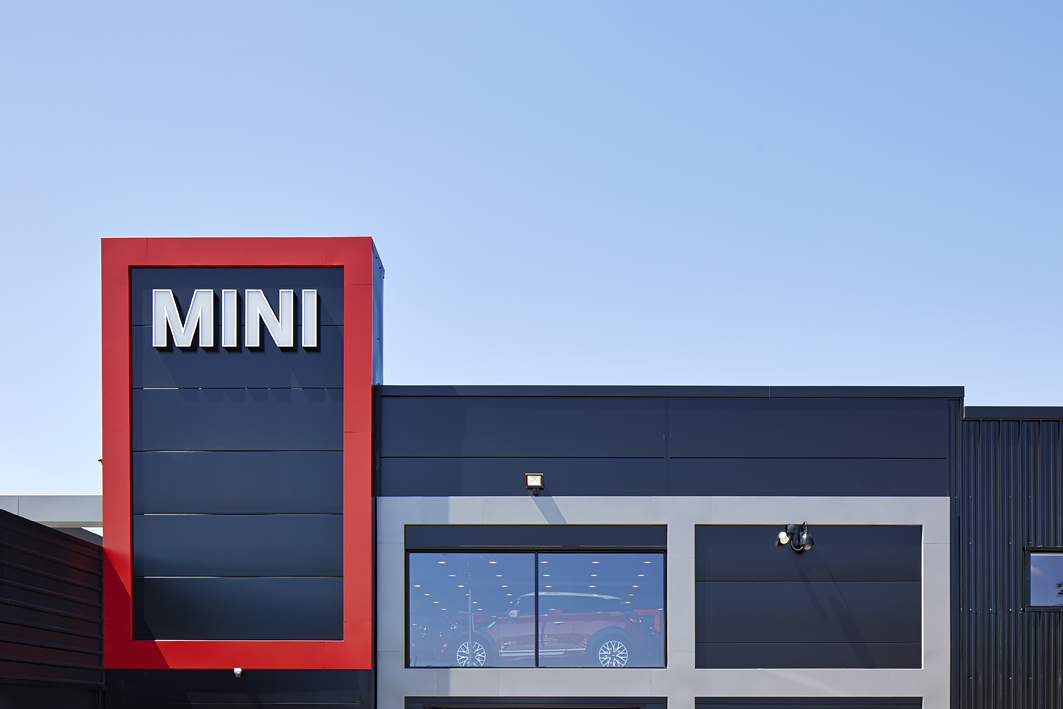 When the designs for the new showroom were drawn up it became apparent that due to the low ceilings of the building and the heavy use of the colour black , finding the perfect lighting solution would be extremely important.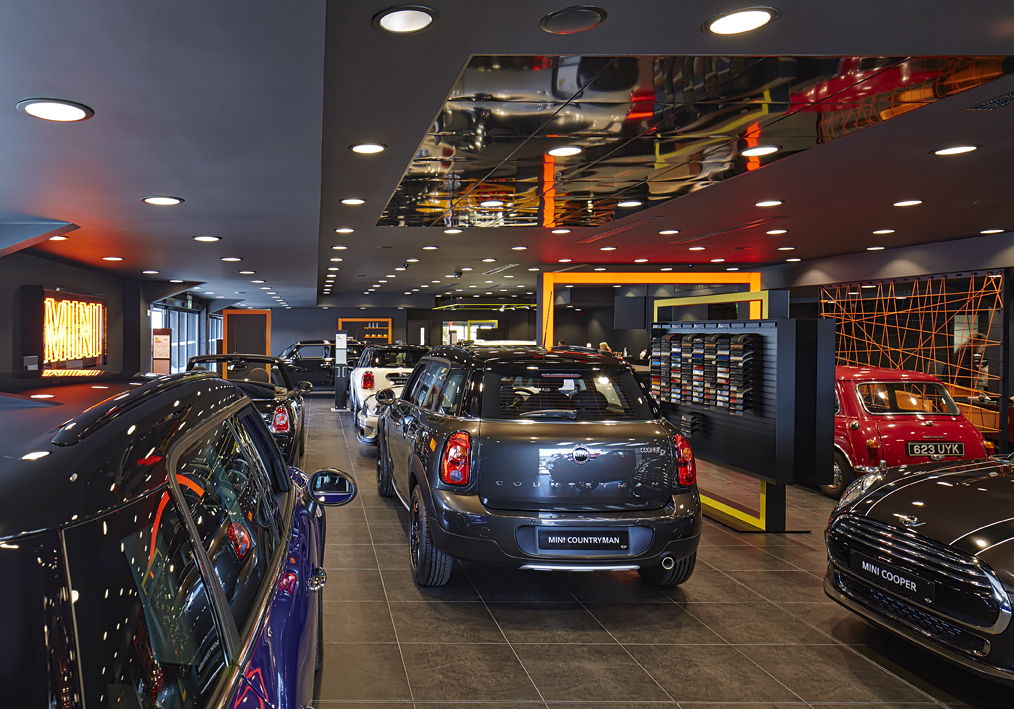 Solution
It was important to create a lighting scheme that would provide the right ceiling accent light but at the same time be powerful enough to light the showroom cars and show them in the best light.
The installed lighting solutions incorporate Illuma's Twinlux LED downlight range throughout the main showroom, with the popular downlights running parallel to one another for consistency.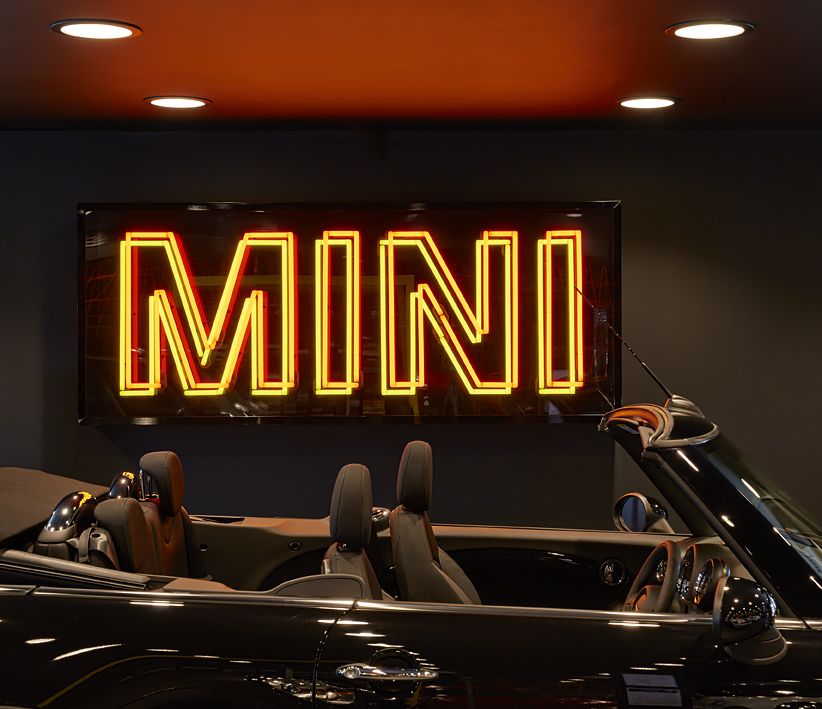 Illuma's high output 5000 lumen Hub LED fittings were the chosen solution for other areas of the showroom due to the height of the ceilings in these areas and requirement for large area lighting.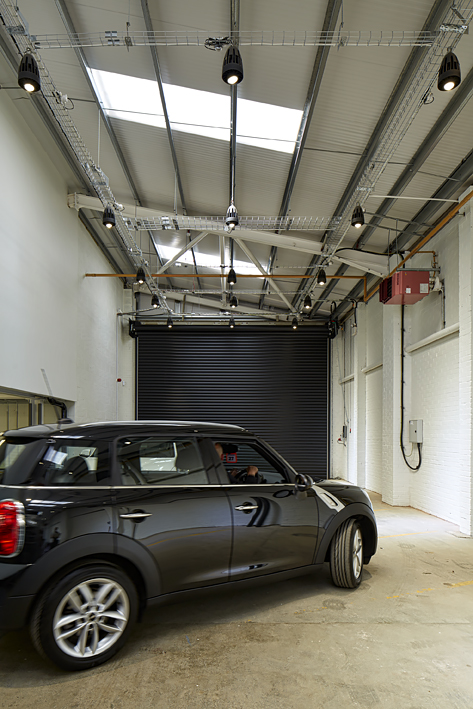 ---
Find out more about MINI: MINI
---
Share
Back to Case Studies