NEW Illuma Technical Datasheets - NOW LIVE!
Illuma are proud to announce that their newly designed and eagerly anticipated new technical datasheets are now live and available to download via www.illuma.co.uk.
The Illuma team have been collating several different forms of new technical data, images, line drawings and photo metrics for every single Illuma product line on our website for several months and are excited to be finally launching the new 'fresh look' technical datasheets for the first time.
The new technical datasheets arrive as Illuma continue to push the boundaries and make greater improvements to simplify the way customers understand and specify lighting. They have specifically been designed to show specific technical data relating to a specific Illuma product code, providing our customers with exactly what they need to know about the product they choose.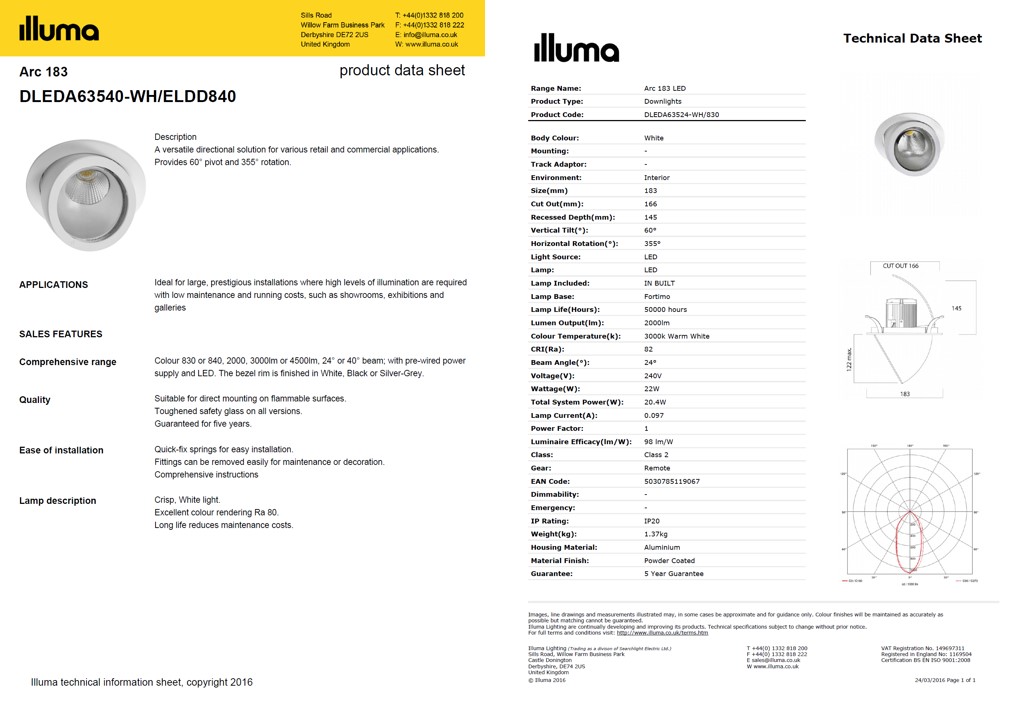 Old Illuma Technical Datasheet New Illuma Technical Datasheet
New Technical Datasheets: FAQ
As with all things new we understand there may be questions and that's completely fine.
Here are some answers to questions you might have about our new technical datasheets:
Where can I find the new technical datasheets?
The new technical datasheets are located in the same place on illuma.co.uk as the old technical datasheets.
Look out for the PDF 'TECH DOC' icon located in the downloads section next to each individual product line. See below:

How can I download the new technical datasheets?
No need to call the Illuma sales office or ask for one to be sent out. Simply find the specific product line on illuma.co.uk, click on the PDF 'TECH DOC' icon then it will automatically download into your downloads folder.

What file format are the new technical datasheets in?
PDF
What if I need a technical datasheet creating for a special product?
Contact the Illuma sales office to request a special technical datasheet on: sales@illuma.co.uk or call us on +44 (0)1332 818200
How will I be able to tell if I have the most up to date technical datasheet for a product?
Illuma's new technical datasheets have a date in the bottom right hand corner. This is the date when the technical datasheet is downloaded from illuma.co.uk.
This allows for you to make sure you always have the most up to date technical datasheet for a specific product at all times.
---
For more information about our new technical datasheets:
Contact us at sales@illuma.co.uk or call us on +44 (0)1332 818 200
---
Share