NEW DIMLED Dimmer – Flicker Free - Silent Dimming!
Illuma are excited to introduce their latest range of innovative LED dimming solutions. The NEW DIMLED dimmer range.
Illuma's NEW DIMLED dimmer range is compatible with Leading & Trailing Edge LED lamps and fittings, including many of Illuma's newest products, such as the Gridspot LED, Twizzle LED and Concepta LED ranges. Other compatible ranges include: Framelight LED 2, Framelight LED (CREE), Spira LED and Illuma's Project 85/95/115 LED 2s.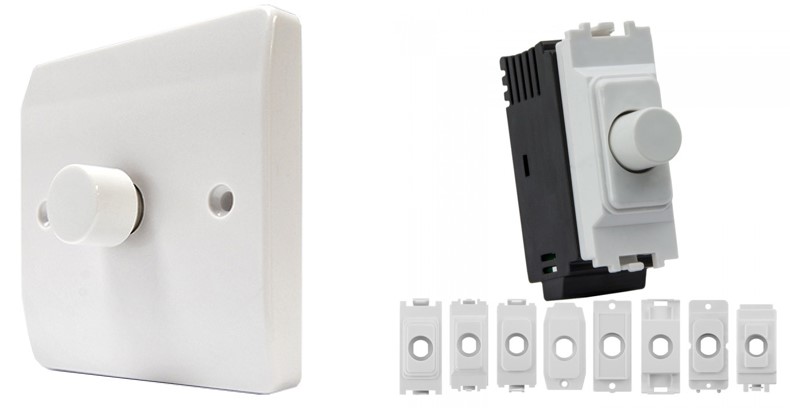 Above: DIMLED Wall plate and DIMLEDGRID, Adaptors For: MK Logic, BG, Hamilton, Mem, Wandsworth, Crabtree, Deta & Get
The DIMLED dimmer range has been specifically designed to dim LED Lamps. The advanced technology used to control the load provides flicker-free, easy to install and adjustable dimming – whatever the application.
Designed with both the installer and consumer in mind, Illuma's new DIMLED range has a built-in thermal and over-load protection with pre-programmed minimum level pre-set (MLP) and a start level pre-set (SLP) which can be easily adjusted if required. DIMLED provides the ideal dimming solution for retail, commercial and general interior environments!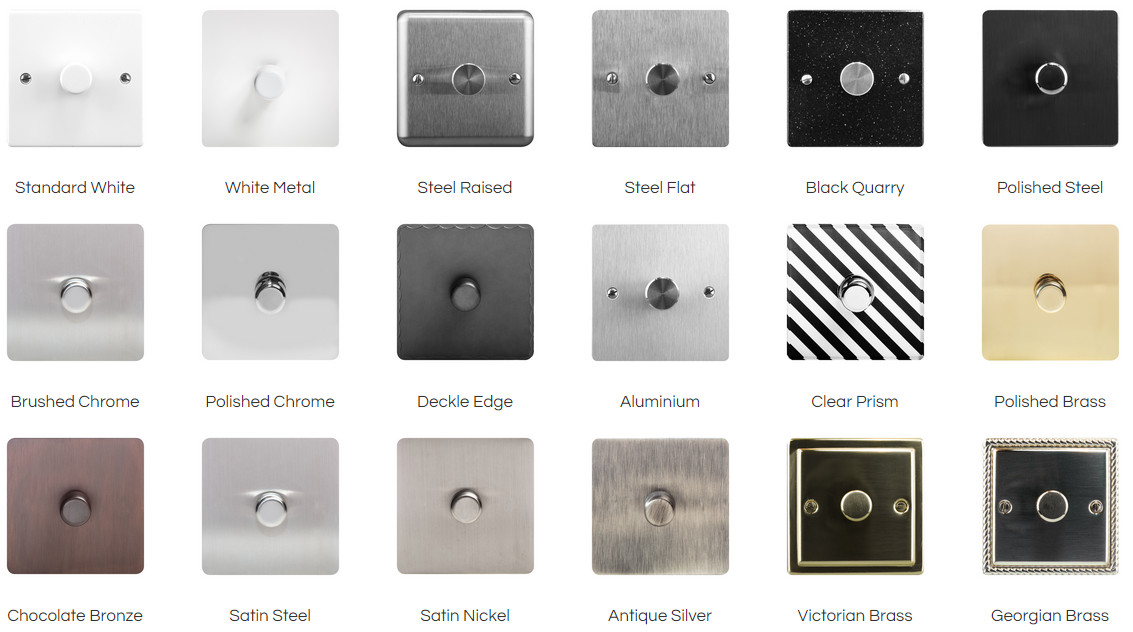 The NEW DIMLED dimmer range is available in a variety of different finishes* all supported by Illuma's renowned five-year guarantee!
Easy To Install & Adjust
Flicker-Free & Silent
Comprehensive Range
Built-In Thermal & Over-Load Protection
Minimum Level Pre-Set
Start Level Pre-Set
Leading & Trailing Edge LED Compatable
---
VIEW Illuma's NEW DIMLED Dimmer range: DIMLED
---
*Should you require an alternative finish to white please contact Illuma.
Share