Illuma to exhibit at the Light Middle East 2016, Dubai!
If you're planning to be in Dubai on the 31st October - 2nd November then come and visit the Illuma Stand 3-G37– UK Pavilion at the Light Middle East Show 2016.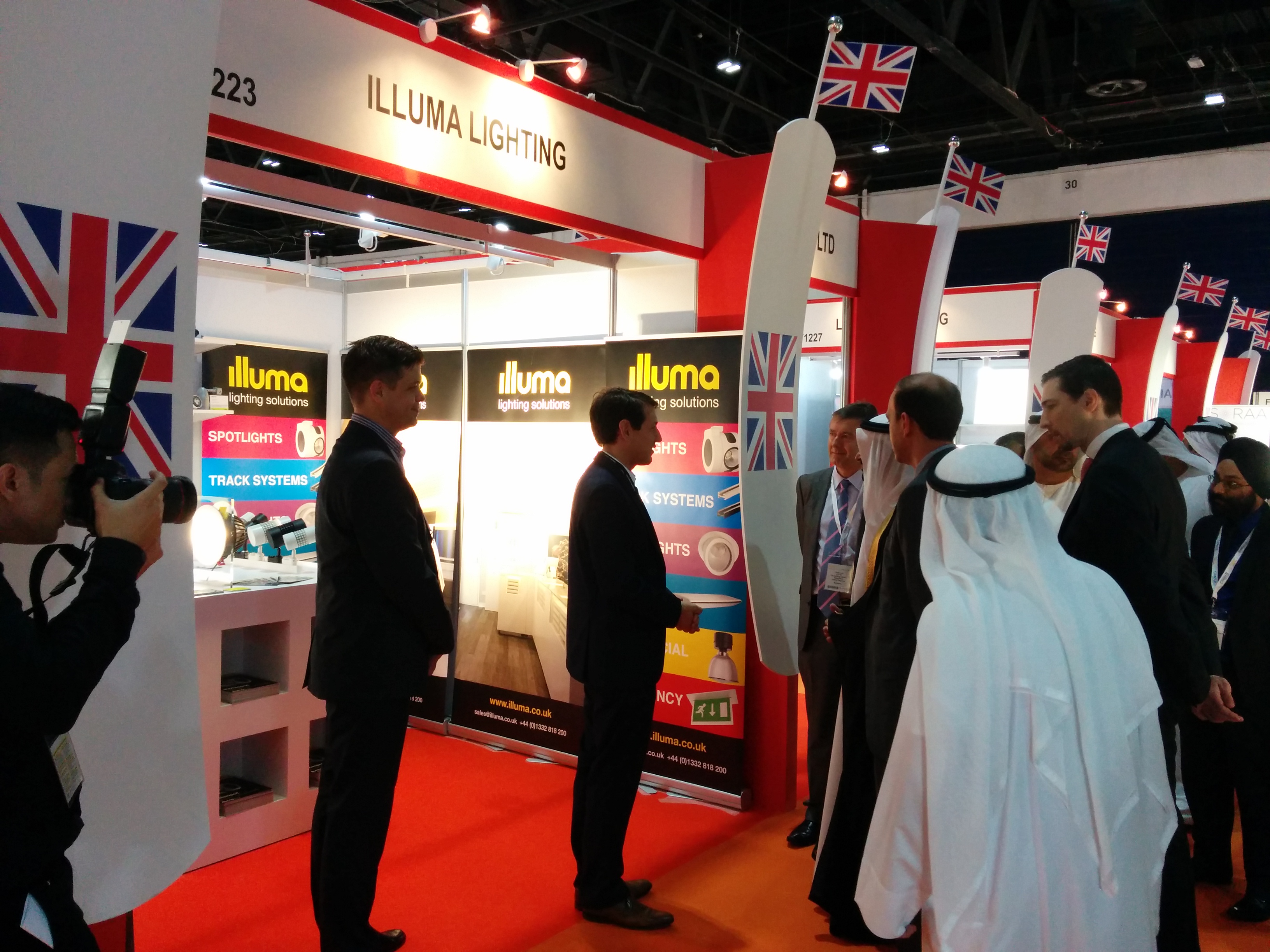 Held under the patronage of the Dubai Municipality, Light Middle East has over the years firmly established itself as the prominent trade fair for the region's lighting design and technology industry.
Light Middle East 2016 offers a comprehensive interactive platform for manufacturers, architects, designers, consultants, engineers, construction companies, hospitality industry professionals, government officials and more.
The popular Light Middle East Awards will also return for its fourth edition in 2016. Celebrating excellence in lighting design, the region's outstanding projects and products were awarded at a gala ceremony before hundreds of key industry professionals.
Illuma will be presenting a selection of their latest solutions on stand number 3-G37-UK Pavilion exclusively for the first time. Mark Griggs, Export Manager at Illuma Lighting had this to say about the show, "We've exhibited at the Light Middle East Show for several years now and it gives us a great opportunity to showcase our latest products and meet face to face with our customers. This year is extremely exciting as not only will it be my first show since joining the company but we are excited to be exclusively launching many of our latest LED products for the first time."
---
For more information or to register for your free ticket visit:
Light Middle East 2016 Registration
Why not arrange to come and meet us?
Contact us at mark.griggs@illuma.co.uk or call us on +44 (0)1332 818 200
---
Share