Aubury & Associates Win With Illuma Electrospot
Aubury & Associates cleaned up at The Winter Antiques Show in New York earlier on this year. Winning awards for; the most effective lighting award - voted by the general public, the most effective lighting award - voted by interior designers and the most effective lighting award - voted by show exhibitors, all included Illuma's Electrospot. (TH365X-WH/SD/S)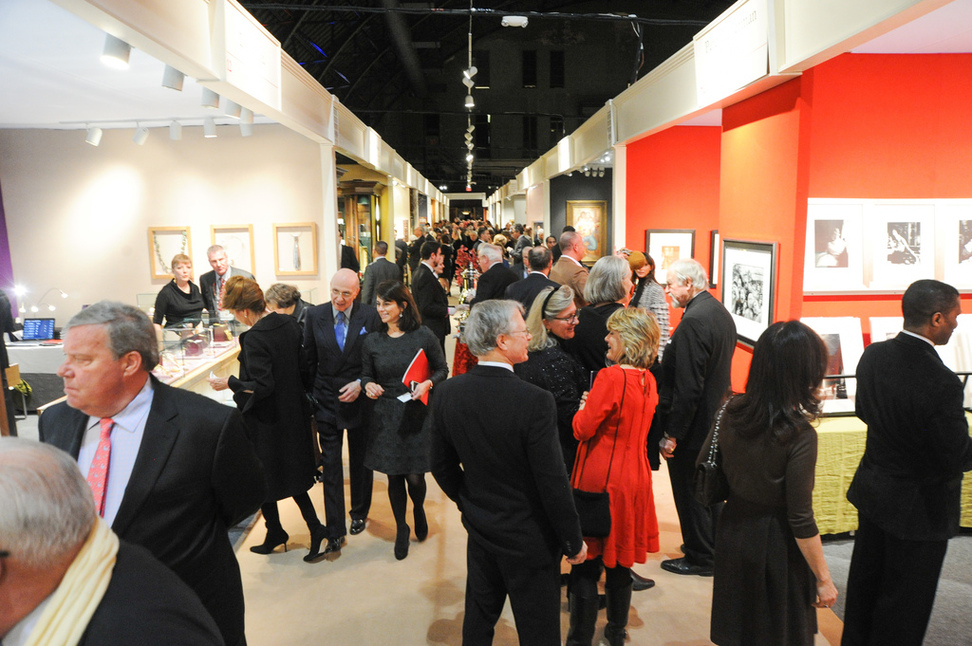 The family owned and operated business have over 25 years experience in providing exhibition services; specialising in the design and construction of fairs, custom builds and events. Aubury & Associates have installed projects throughout Europe and the USA, from entire fairs to displays for individual works of art. www.auburys.com
'To say I'm delighted with the awards is an understatement. I would have been happy to win one award, never mind winning all three. We used the Illuma Electrospot spotlight as it was the perfect fit for what we wanted to achieve from a lighting point of view. Due to it being a compact fitting it meant we could place more fittings in the correct positions compared to other spotlights on the market that we found to be less versatile. The self dimming option on the Illuma Electrospot was another important factor for us, as not only did it allow us to dim the fittings but also use a variety of lamps. We've been using Illuma for some time now for our top end customers.' Simon Aubury, Director/Lighting Designer at Aubury & Associates said.
The Winter Antiques Show it is the most prestigious antiques show in America. Held at the historic Park Avenue Armory in New York City, the Show provides curators, established collectors, dealers, design professionals and first-time buyers with opportunities to view and purchase exceptional pieces showcased by over 70 exhibitors. One-third of the Show's exhibitors are specialists in Americana, with the rest featuring English, European, and Asian fine and decorative arts.
From ancient Roman glass through mid-century Modern, every object exhibited at the Winter Antiques Show is vetted for authenticity, date, and condition by a committee of 160 experts from the United States and Europe. The strict vetting regulations and the vettors' expertise ensure that buyers can purchase with confidence.
---
READ MORE about The Winter Antiques Show in New York: www.winterantiquesshow.com
FOR MORE INFORMATION on the award winning Electrospot: www.illuma.co.uk/shopsc/electrospot
---
Share